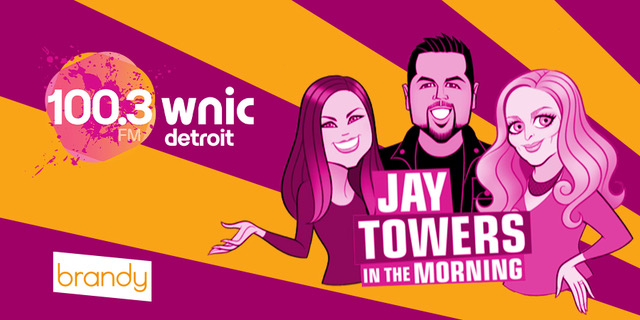 Jay Towers sounds nice in Detroit with Brandy Jingles
The morning show at WNIC in Detroit has received an imaging update produced by BRANDY Jingles in Belgium.
The programme's host, Jay Towers, says he was looking for a way to differentiate himself and found it in a series of Brandy Coming Up beds and sung programme jingles with integrated station calls.
Over the past couple of decades, hundreds of European radio stations have used jingles that were originally produced for American colleagues. But 'Jay Towers in the Morning' did exactly the opposite and selected some tracks from Brandy's Kick catalogue, which is on air in several European countries.
"Although the musical basis might be the same, the jingles sound as if they were tailor-made for WNIC," says Brandy's Creative Director, Tom Van der Biest. "A successful radio station simply cannot be satisfied with less."
Jay Towers, WNIC Detroit's morning DJ, comments: "I have been in the business for 30 years and have worked with just about all of the fantastic imaging companies – but Brandy's refinement was a new experience for me."
A bed was produced from each track and super-effective shotguns were recorded with catchy programme and station branding.
"We are very proud that we were able to surprise an experienced on-air personality like Jay. He knows exactly what he wants to achieve with his imaging. And that's when Brandy is at its best. The result is artful jingles that can be used to make the most impressive radio," concludes Diederik Decraene, Brandy's Managing Director.
Listen to the jingles and Jay's reaction.